Invest in the Vision of the Bluegrass
---
Thank you for considering a gift to Bluegrass Council of the Blind. Your donation will be used to further the independence and inclusion of people with low to no vision.
Bluegrass Council of the Blind is a nonprofit 501(c)(3) organization funded through private donations and grants. Donations are tax-deductible and a receipt will be provided.
To make a secure online donation using Visa, MasterCard, American Express or Discover, please click the "Donate Now" button below. You can also make a donation via debit or credit card by calling our office at 859-259-1834.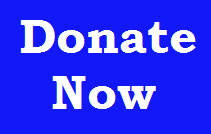 If you would like to make a donation by mail, please send check or money order to the following address:Bluegrass Council of the Blind
1093 S. Broadway, Suite 1214
Lexington, KY 40504
Phone: 
(859) 259-1834
BCB depends on volunteers to assist our small staff in providing our services and raising money. We have several types of volunteer opportunities listed on our Volunteer page. If you're interested in donating your time to BCB, click here.
If you have other skills or ideas that you'd like to donate, please contact info@bcbky.org or call 859-259-1834.
Gifts In-Kind
We accept donations of in-kind items and can provide a tax receipt. The following items are needed on a regular basis.
Assistive Technology items such as

Magnifiers
Talking gadgets
Iphones or iPads
White canes
Magnification machines (CCTV)
Digital recorders
Braille devices

Printer paper
Envelopes
Lysol wipes
Trash bags
Cases of water
Coffee or K-Cups
Manila file folders
2 door locking cabinet for assistive technology
Office furniture
Other Ways to Help
Donate your car here! – BCB has partnered with Vehicles for Charity to make car donations easy for our supporters. Just follow the link and enter your information – Vehicles for Charity does the rest!
Shop at Amazon.com regularly? Start at smile.amazon.com and choose BCB as your nonprofit. We'll receive a percentage of everything you purchase!
Change your search engine to GoodSearch – Go to Goodsearch.com and choose BCB as your nonprofit. Each time you search, we receive a penny!
Kroger – Register your Kroger card at krogercommunityrewards.com and enter BCB's NPO number (29108). Each time you shop at Kroger and use your card, BCB receives a percentage of what you spend! You still receive your same Kroger discounts and it doesn't cost you anything.
We're selling t-shirts with the BCB logo on the front. Shirts are $8 for members and $10 for nonmembers. You can pay through our Donate Now link  and enter your shirt size in the comment box, pay at the BCB office, or send a check.