We have several books on cassette and CD available in our lending library. Audiobooks must be picked up in person and cannot be mailed. For all loaned items, including audiobooks, we require a Consumer Intake Form and signed Loan Agreement Form on file. Call (859) 259-1834 for availability or to place a book on hold for pick-up.

Please note: BCB does not endorse or directly support any of the listed authors, religious publications, or sermons that are available through our Lending Library. These items have been donated to BCB from members of our community.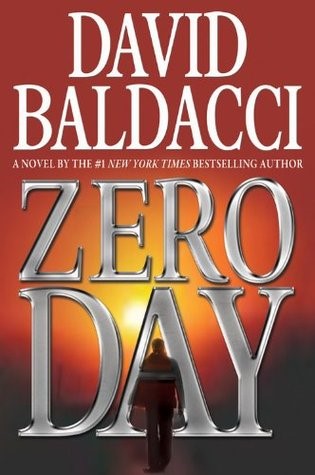 Zero Day (John Puller #1)
by David Baldacci (Goodreads Author)
3.99  ·  Rating details ·  49,249 Ratings  ·  2,882 Reviews
War hero John Puller is known to be the top investigator in the US Army's CID. So when a family with military connections is brutally murdered in a remote area of West Virginia, Puller is called to investigate, and soon suspects the case has wider implications.
As the body count rises he teams up with local homicide detective Samantha Cole. As the web of deceit is revealed…more
The Sixth Man (Sean King & Michelle Maxwell #5)
by David Baldacci (Goodreads Author)
4.13  ·  Rating details ·  34,001 Ratings  ·  1,603 Reviews
Edgar Roy–an alleged serial killer held in a secure, fortress-like Federal Supermax facility–is awaiting trial. He faces almost certain conviction. Sean King and Michelle Maxwell are called in by Roy's attorney, Sean's old friend and mentor Ted Bergin, to help work the case. But their investigation is derailed before it begins–en route to their first meeting with Bergin…more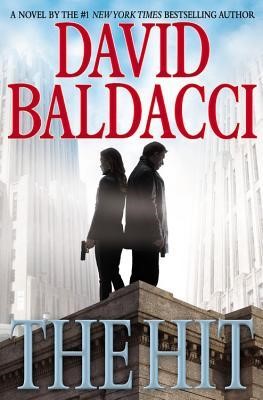 The Hit (Will Robie #2)
by David Baldacci (Goodreads Author)
4.05  ·   Rating details ·  36,122 Ratings  ·  2,528 Reviews
Will Robie is a master of killing.
A highly skilled assassin, Robie is the man the U.S. government calls on to eliminate the worst of the worst-enemies of the state, monsters committed to harming untold numbers of innocent victims.
No one else can match Robie's talents as a hitman…no one, except Jessica Reel. A fellow assassin, equally professional and dangerous, Reel is e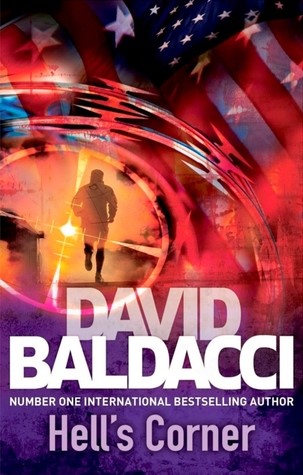 Hell's Corner (Camel Club #5)
by David Baldacci (Goodreads Author)
4.1  ·   Rating details ·  23,905 Ratings  ·  1,544 Reviews
Oliver Stone and the Camel Club return in #1 bestselling author David Baldacci's most stunning adventure yet.
An attack on the heart of power . . .In sight of the White House . . . At a place known as . . .
HELL'S CORNER
John Carr, aka Oliver Stone-once the most skilled assassin his country ever had-stands in Lafayette Park in front of the White House, perhaps for the last …more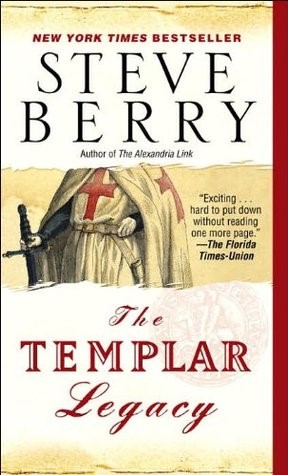 The Templar Legacy (Cotton Malone #1)
by Steve Berry (Goodreads Author)
3.81  ·  Rating details ·  39,294 Ratings  ·  1,742 Reviews
The ancient order of the Knights Templar possessed untold wealth and absolute power over kings and popes . . . until the Inquisition, when they were wiped from the face of the earth, their hidden riches lost. But now two forces vying for the treasure have learned that it is not at all what they thought it was–and its true nature could change the modern world.  Cotton Malone, …more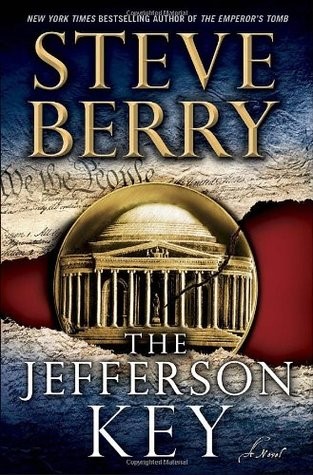 The Jefferson Key (Cotton Malone #7)
by Steve Berry (Goodreads Author)
3.88  ·  Rating details ·  15,640 Ratings  ·  1,140 Reviews
Four United States presidents have been assassinated — in 1865, 1881, 1901, and 1963 — each murder seemingly unrelated and separated by time.
But what if those presidents were all killed for the same reason: a clause in the United States Constitution — contained within Article 1, Section 8 — that would shock Americans?
This question is what faces former Justice Departmen …more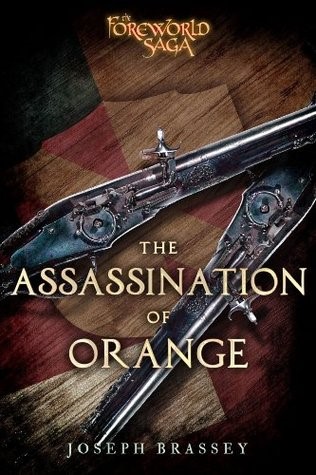 The Assassination of Orange: A Foreworld SideQuest (The Foreworld Saga)
by Joseph Brassey (Goodreads Author)
3.39  ·  Rating details ·  90 Ratings  ·  7 Reviews
SideQuests are stand-alone stories or novellas that chronicle the heroes, villains, and adventures in The Foreworld Saga across numerous eras and ages. They can be read in any order with or without prior knowledge of The Foreworld Saga.
There's a bounty out for Prince William of Orange…and "alive" is not an option.  The Dutch are trying to free themselves from the Spanish yok…more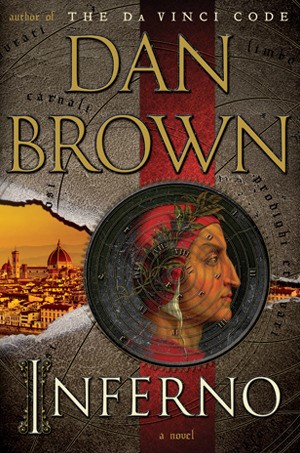 Inferno (Robert Langdon #4)
by Dan Brown (Goodreads Author)
3.8  ·   Rating details ·  347,652 Ratings  ·  33,775 Reviews
In his international blockbusters The Da Vinci Code, Angels & Demons, and The Lost Symbol, Dan Brown masterfully fused history, art, codes, and symbols. In this riveting new thriller, Brown returns to his element and has crafted his highest-stakes novel to date.
In the heart of Italy, Harvard professor of symbology Robert Langdon is drawn into a harrowing world centered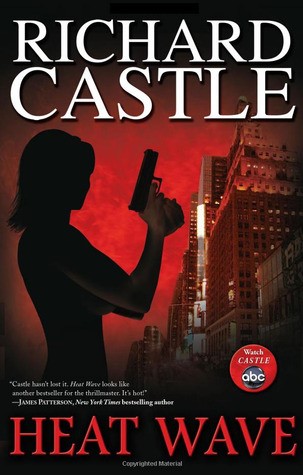 Heat Wave (Nikki Heat #1)
by Richard Castle (Alias)
3.55  ·   Rating details ·  55,252 Ratings  ·  4,491 Reviews
NYPD Homicide Detective Nikki Heat feels sparks from ride-along, journalist Jameson Rook. A real estate tycoon plunges to his death. A trophy wife with a past survives a brazen attack. Mobsters and moguls with motives all have alibis. Dirty little secrets of the wealthy hide until Nikki shines a light.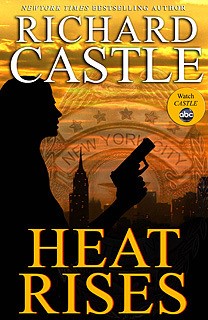 Heat Rises (Nikki Heat #3)
by Richard Castle (Alias)
3.92  ·   Rating details ·  15,130 Ratings  ·  1,298 Reviews
Heat rises in the coldest New York winter of a century. The bizarre murder of a parish priest at a bondage club pits NYPD Nikki Heat against a vicious drug lord, an arrogant CIA contractor, and a shadowy death squad. The conspiracy reaches the top of the NYPD. When she gets too near the truth, Nikki is disgraced, stripped of her badge, and on her own as a target for killer …more
The Hunger Games (The Hunger Games #1)
4.34  ·   Rating details ·  4,970,609 Ratings  ·  155,451 Reviews
Winning will make you famous.
Losing means certain death.
The nation of Panem, formed from a post-apocalyptic North America, is a country that consists of a wealthy Capitol region surrounded by 12 poorer districts. Early in its history, a rebellion led by a 13th district against the Capitol resulted in its destruction and the creation of an annual televised event known as t …more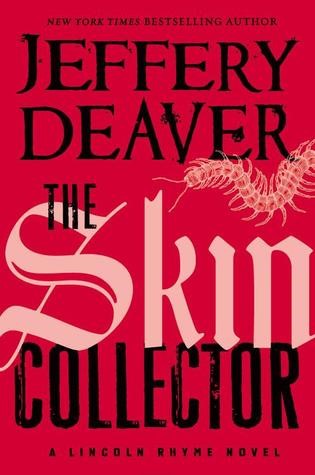 The Skin Collector (Lincoln Rhyme #11)
by Jeffery Deaver (Goodreads Author)
3.93  ·   Rating details ·  8,963 Ratings  ·  906 Reviews
A new type of serial killer is stalking the streets of New York – one more devious and disturbing than ever before.
They call this butcher The Skin Collector: a tattooist with a chamber of torture hidden deep underground. But instead of using ink to create each masterpiece, the artist uses a lethal poison which will render targets dead before they can even entertain the pro …more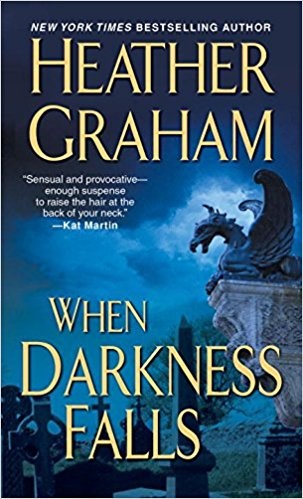 When Darkness Falls (Alliance Vampires)Paperback – April 2, 2013
by Heather Graham  (Author)
4.0 out of 5 stars    124 customer reviews
Book 2 of 8 in the Alliance Vampires Series
Graham combines mystery with sizzling romance."  In an ancient cemetery, travel writer Jade MacGregor's tour of a Scottish tomb is marred by a terrifying attack that leaves her surrounded by corpses drained of blood. A year later, back home on a shadowy French Quarter street, she glimpses the oddly compelling stranger she met that day. Coincidence—or is it something far more disturbing?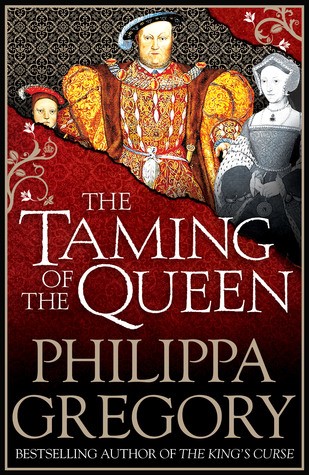 The Taming of the Queen (The Plantagenet and Tudor Novels #11)
by Philippa Gregory (Goodreads Author)
3.89  ·   Rating details ·  15,886 Ratings  ·  1,553 Reviews
Why would a woman marry a serial killer?  Because she cannot refuse…
Kateryn Parr, a thirty-year-old widow in a secret affair with a new lover, has no choice when a man old enough to be her father who has buried four wives – King Henry VIII – commands her to marry him.
Kateryn has no doubt about the danger she faces: the previous queen lasted sixteen months, the one before …more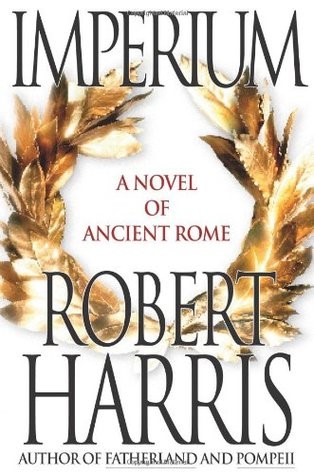 Imperium: A Novel of Ancient Rome (Cicero #1)
by Robert Harris (Goodreads Author)
4.05  ·   Rating details ·  17,567 Ratings  ·  1,280 Reviews
When Tiro, the confidential secretary (and slave) of a Roman senator, opens the door to a terrified stranger on a cold November morning, he sets in motion a chain of events that will eventually propel his master into one of the most suspenseful courtroom dramas in history. The stranger is a Sicilian, a victim of the island's corrupt Roman governor, Verres. The senator is M …more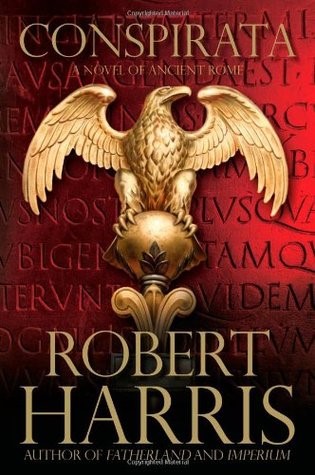 Conspirata (Cicero #2)
by Robert Harris (Goodreads Author)
4.15  ·   Rating details ·  8,692 Ratings  ·  686 Reviews
Powerful protagonist: Cicero returns to continue his struggle to grasp supreme power in the state of Rome. Amidst treachery, vengeance, violence, and treason, this brilliant lawyer, orator, and philosopher finally reaches the summit of all his ambitions. Cicero becomes known as the world's first professional politician, using his compassion, and deviousness, to overcome all obstacles..  – Compelling historical fiction at its best: Harris employs historical detail and an engrosing plot to give readers a man who ?is by turns a sympathetic hero and compromising manipulator who sets himself up for his own massive, violent ruin. This trilogy charges forward, propelled by the strength of Harris's stunningly fascinating prose.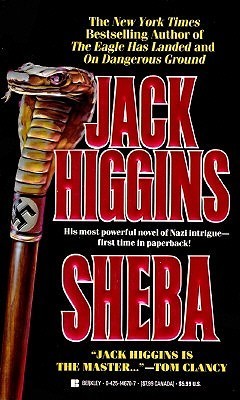 Sheba
by Jack Higgins
3.63  ·   Rating details ·  1,114 Ratings  ·  33 Reviews
Jack Higgins's most exciting novel of World War II intrigue since his smash bestseller The Eagle Has Landed.
The lost Temple of Sheba is not just a biblical legend.  A German archaeologist has found it. The Nazis have claimed it.  And one American explorer has stumbled upon their secret–a plot that could change the course of World War II…The year is 1939. An American archaeo …more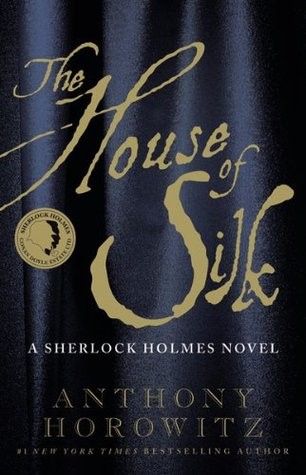 The House of Silk (Sherlock Holmes #1)
by Anthony Horowitz (Goodreads Author)
3.95  ·   Rating details ·  29,381 Ratings  ·  3,284 Reviews
London, 1890. 221B Baker Street. A fine art dealer named Edmund Carstairs visits Sherlock Holmes and Dr John Watson to beg for their help. He is being menaced by a strange man in a flat cap – a wanted criminal who seems to have followed him all the way from America. In the days that follow, his home is robbed, his family is threatened. And then the first murder takes place …more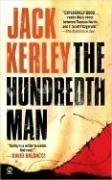 The Hundredth Man (Carson Ryder #1)
by Jack Kerley
3.82  ·   Rating details ·  2,087 Ratings  ·  147 Reviews
Bizarre messages carved into the flesh of two corpses in Mobile, Alabama, launch a special unit devoted to solving psychotic crimes. They're also launching Detective Carson Ryder into a nightmare with only one weapon-his own terrifying past.
The Templar Salvation (Templar #2)
by Raymond Khoury (Goodreads Author)
3.86  ·   Rating details ·  9,506 Ratings  ·  313 Reviews
At last, the book more than a million fans are waiting for: the sequel to The Last Templar.
With its iconic title and unmistakable cover, Raymond Khoury's million-copy- selling The Last Templar remains one of the most memorable thriller publications of the last decade. Finally, after four long years, Khoury returns to the world of the Templars with The Templar Salvation, a …more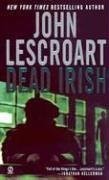 Dead Irish (Dismas Hardy #1)
by John Lescroart (Goodreads Author)
3.77  ·   Rating details ·  4,587 Ratings  ·  274 Reviews
Dead Irish (Dismas Hardy)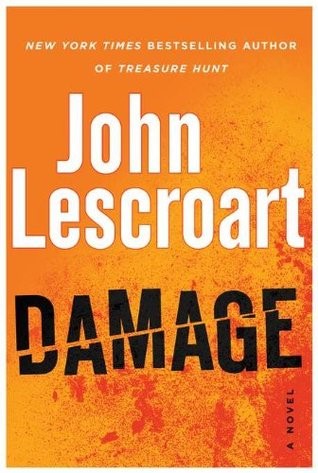 Damage (Abe Glitsky #3)
by John Lescroart (Goodreads Author)
3.99  ·   Rating details ·  5,219 Ratings  ·  284 Reviews
The Curtlees are a powerful force in San Francisco, unscrupulous billionaires who've lined every important pocket in the Bay Area in pursuit of their own ascent. So when the family's heir, Ro Curtlee, was convicted of rape and murder a decade ago, the fallout for those who helped to bring him to justice was swift and uncompromising. The jury foreman was fired from his job …more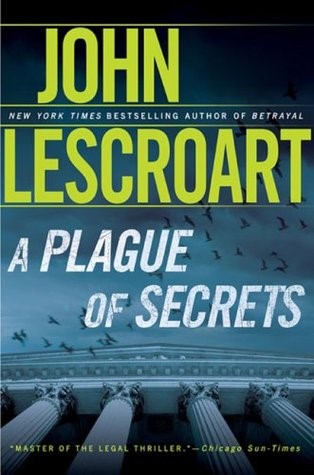 A Plague of Secrets (Dismas Hardy #13)
by John Lescroart (Goodreads Author)
4.1  ·   Rating details ·  4,298 Ratings  ·  246 Reviews
Dismas Hardy, Abe Glitsky, and Wyatt Hunt return in a compelling and timely legal thriller filled with blackmail, political intrigue, and multiple murder.
The first victim is Dylan Vogler, a charming ex-convict who manages the Bay Beans West coffee shop in San Francisco's Haight-Ashbury district. When his body is found, inspectors discover that his knapsack is filled with h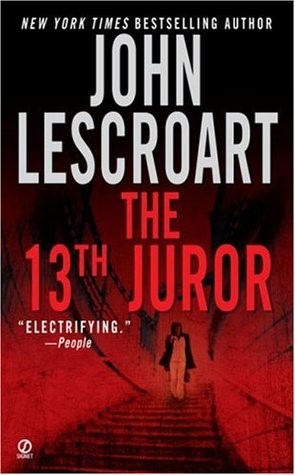 The 13th Juror (Dismas Hardy #4)
by John Lescroart (Goodreads Author)
4.14  ·   Rating details ·  7,043 Ratings  ·  205 Reviews
In John T. Lescroart's brilliant new novel, The 13th Juror, Dismas Hardy, lawyer/investigator, undertakes the defense of Jennifer Witt, accused of murdering her husband and their eight-year-old son as well as her first husband, who had died nine years earlier from an apparent drug overdose. While preparing his case, Hardy learns that both of Jennifer's husbands had physica …more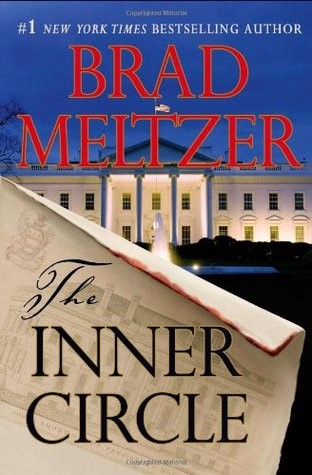 The Inner Circle (Culper Ring #1)
by Brad Meltzer (Goodreads Author)
3.76  ·   Rating details ·  16,580 Ratings  ·  1,422 Reviews
"There are stories no one knows. Hidden stories. I love those stories. And since I work in the National Archives, I find those stories for a living."
Beecher White, a young archivist, spends his days working with the most important documents of the U.S. government. He has always been the keeper of other people's stories, never a part of the story himself…Until now.
When Cl …more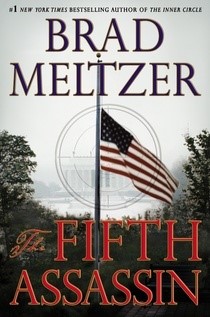 The Fifth Assassin (Culper Ring #2)
by Brad Meltzer (Goodreads Author)
3.8  ·   Rating details ·  10,453 Ratings  ·  986 Reviews
From John Wilkes Booth to Lee Harvey Oswald, there have been more than two dozen assassination attempts on the President of the United States.  Four have been successful.
But now, Beecher White — the hero of the #1 New York Timesbestseller The Inner Circle — discovers a killer in Washington, D.C., who's meticulously re-creating the crimes of these four men. Historians have …more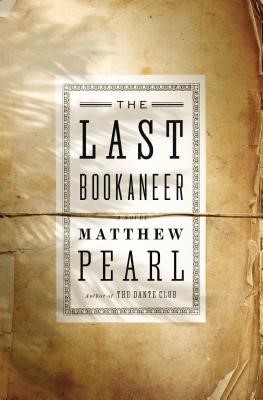 The Last Bookaneer
by Matthew Pearl (Goodreads Author)
3.3  ·   Rating details ·  1,924 Ratings  ·  476 Reviews
book'a-neer' (bŏŏk'kå-nēr'), n. a literary pirate; an individual capable of doing all that must be done in the universe of books that publishers, authors, and readers must not have a part in
London, 1890—Pen Davenport is the most infamous bookaneer in Europe. A master of disguise, he makes his living stalking harbors, coffeehouses, and print shops for the latest manuscript …more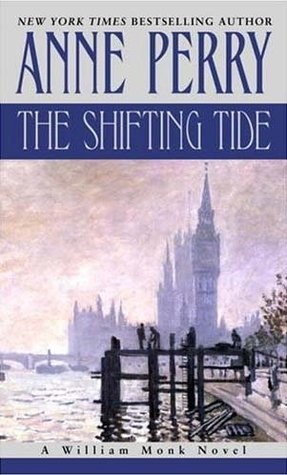 The Shifting Tide (William Monk #14)
by Anne Perry
4.04  ·   Rating details ·  2,412 Ratings  ·  137 Reviews
In her new masterpiece featuring private inquiry agent William Monk, New York Times bestselling novelist Anne Perry displays her prodigious writing talent. With insight, compassion, and a portraitist's genius, Perry illuminates the shifting tide of emotions encompassing Queen Victoria's London and the people who live there—aristocrats, brothel owners, thieves, Dickensian r …more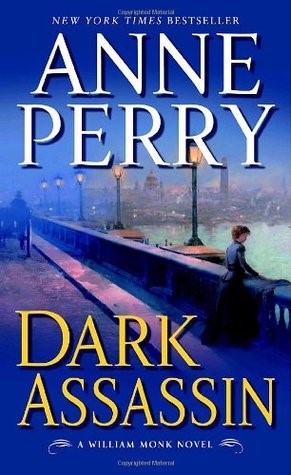 Dark Assassin (William Monk #15)
by Anne Perry
3.95  ·   Rating details ·  2,436 Ratings  ·  141 Reviews
For countless readers, one of life's great pleasures is the mesmerizing magic of a Victorian mystery by New York Times bestselling author Anne Perry. Her dramas of good and evil unfolding inside London's lavish mansions and teeming slums hold us spellbound. Now, in Dark Assassin, she sweeps us into a darkly compelling world that we never dreamed existed.
A Thames River Pol …more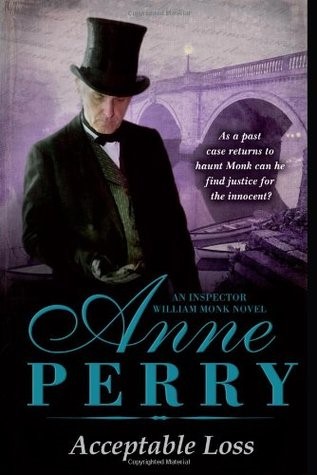 Acceptable Loss (William Monk #17)
by Anne Perry
3.97  ·   Rating details ·  2,464 Ratings  ·  309 Reviews
Perry's new William and Hester Monk story, a mesmerizing masterpiece of innocence and evil on London's docks, outshines all her previous novels in this successful and beloved series.
When the body of a small-time crook named Mickey Parfitt washes up on the tide, no one grieves; far from it. But William Monk, commander of the River Police, is puzzled by the expensive silk cr …more
Southampton Row (Charlotte & Thomas Pitt #22)
by Anne Perry
3.95  ·   Rating details ·  1,940 Ratings  ·  88 Reviews
In Victorian England, a divisive election is fast approaching. Passions are so enflamed that Thomas Pitt, shrewd mainstay of the London police, has been ordered not to solve a crime but to prevent a national disaster. The aristocratic Tory candidate—and Pitt's archenemy—is Charles Voisey. The Liberal candidate is Aubrey Serracold, whose wife's dalliance with spiritualism t…more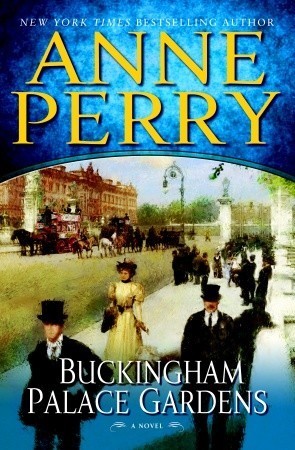 Buckingham Palace Gardens (Charlotte & Thomas Pitt #25)
by Anne Perry
3.81  ·   Rating details ·  2,641 Ratings  ·  280 Reviews
The Prince of Wales has asked four wealthy entrepreneurs and their wives to the palace to discuss a fantastic idea: the construction of a six-thousand-mile railroad that would stretch the full length of Africa. But, alas, the prince's gathering proves disastrous when the mutilated body of a prostitute hired for a late-night frolic (after the wives have retired to bed) turn …more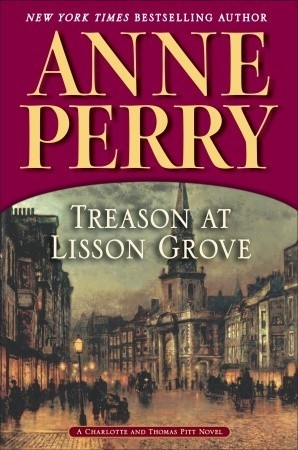 Treason at Lisson Grove (Charlotte & Thomas Pitt #26)
by Anne Perry
3.97  ·   Rating details ·  2,166 Ratings  ·  254 Reviews
The man who lies bleeding to death in a London brickyard is no ordinary drifter but a secret informant prepared to divulge details of a potentially devastating international plot against the British government. Special Branch officer Thomas Pitt, hastening to rendezvous with him, arrives a second too late, preceded by a knife-wielding assassin. As the mortally wounded man' …more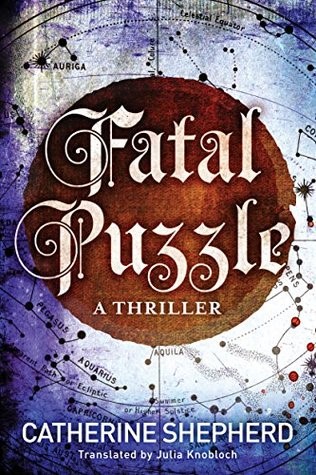 Fatal Puzzle (Zons Crime #1)
by Catherine Shepherd (Goodreads Author), Julia Knobloch (Translator)
3.14  ·   Rating details ·  1,697 Ratings  ·  197 Reviews
1495: In the peaceful medieval city of Zons, on the banks of the Rhine, a young woman is found hanging from a parapet, assaulted and mutilated. A month later, another maiden falls prey. Bastian Mühlenberg, head of the City Guard, is determined to decipher the murderer's gruesome code, unaware that he and the woman he loves are in the killer's sights. With the help of an old …more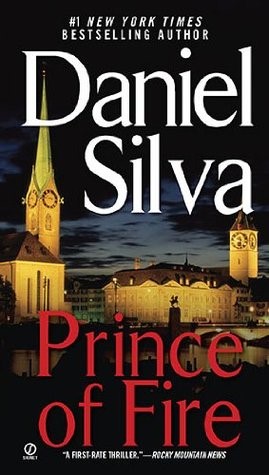 Prince of Fire (Gabriel Allon #5)
by Daniel Silva
 4.18  ·   Rating details ·  13,800 Ratings  ·  527 Reviews
Few recent thriller writers have excited the kind of critical praise that Daniel Silva has, with his novels featuring art restorer and sometime spy Gabriel Allon.
Now Allon is back in Venice, when a terrible explosion in Rome leads to a disturbing personal revelation: the existence of a dossier in the hands of terrorists that strips away his secrets, lays bare his history. …more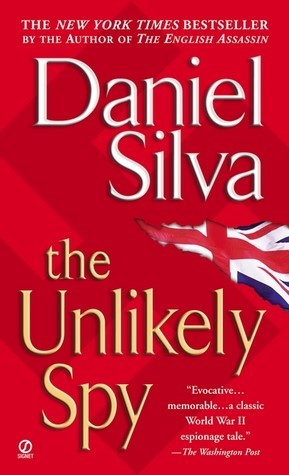 The Unlikely Spy
by Daniel Silva
 4.22  ·   Rating details ·  17,284 Ratings  ·  690 Reviews
"In wartime," Winston Churchill wrote, "truth is so precious that she should always be attended by a bodyguard of lies."
For Britain's counterintelligence operations, this meant finding the unlikeliest agent imaginable-a history professor named Alfred Vicary, handpicked by Churchill himself to expose a highly dangerous, but unknown, traitor.
The Nazis, however, have also ch …more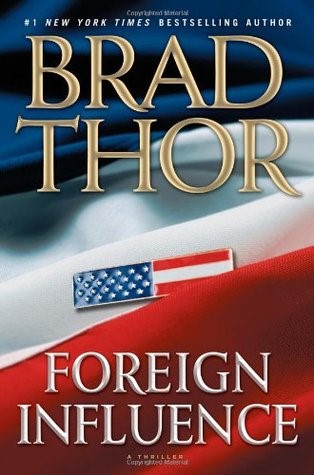 Foreign Influence (Scot Harvath #9)
by Brad Thor (Goodreads Author)
 4.24  ·   Rating details ·  15,112 Ratings  ·  464 Reviews
#1 New York Times Bestselling Author Navy SEAL turned covert operative Scot Harvath is called to action once again in Brad Thor's hottest political thriller yet.
Buried within the black ops budgets of the Department of Defense, a new spy agency has been created.  Unfettered by the oversight of self-serving politicians, it reports only to a secret panel of military insider …more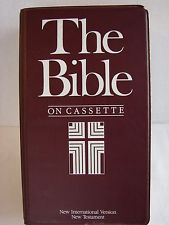 The Bible on cassette (NIV)

The NIV Bible on Cassette is perfect to listen to while driving, exercising, or relaxing. A multi-voice dramatic reading to evoke the full impact and beauty of the Scripture.
We also have several sermons on cassette from the First Assembly of God, Lexington.