Theresa Thomas
Executive Director
Theresa has been a resident of the Bluegrass since 1998 and has become an active part of the community. As a visually impaired person herself, her passion for serving the blind comes from first-hand knowledge of the challenges of someone with vision loss. As a child, Theresa began losing her vision due to a genetic disorder that is degenerative. At age 12 she was rendered "legally blind" with a visual acuity of 20/200 which has digressed to approximately 20/800 to date.Theresa is determined not to let her vision loss result in a "loss of vision". Her background includes a Bachelor's Degree in Public Relations from the University of Evansville and more than 25 years of community service: as both an employee and volunteer for many non-profit agencies and organizations across Kentucky, Indiana, Illinois and Missouri. Presently, Theresa is the Executive Director for Bluegrass Council of the Blind (BCB). Theresa was working for God's Pantry Food Bank as a valued member of the Development team when she was approached about the position at BCB. Prior to God's Pantry, she worked for the United Way of the Bluegrass as a Community Building Coordinator. She has served on several non-profit boards including Independent Transportation Network, Visually Impaired Preschool Services, Glendover Elementary PTA, as well as volunteering and fund-raising for numerous organizations such as The American Cancer Society, National Downs Syndrome Society, The American Red Cross, Alzheimer's Association, and The Ronald McDonald House Charities.Currently, Theresa stays busy as a mom of three: Nicholas, Madison and Malachi. She is also an active member of the Bluegrass Parrot Head Club, and is a co-founding member and performer (along with her husband Michael) of the regional beach band known as "CONCH REPUBLIC".
Dr. Susan Ament
Peer Support Program Coordinator
Susan was born in Covington and first moved to Lexington with her family in 1970. She attended Lexington Catholic High, the University of Kentucky and the University of Louisville. She is now a retired clinical psychologist and currently serves as the Program Coordinator for the BCB Peer Support Program which includes Membership, Group Support, and One-on-one Mentoring. She has been a member of the Bluegrass Council of the Blind since 1995 after moving back to Lexington from Indiana. Susan also currently serves as Past Chair of the State Rehabilitation Council for the Kentucky Office for the Blind. She is legally blind from birth, and enjoys using her skills to help other blind and visually impaired people, their families and friends. Her hobbies include art, reading, and music.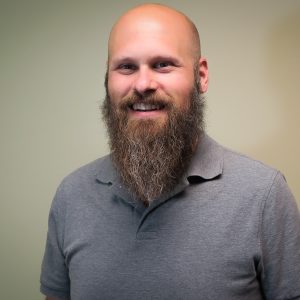 Sam Seavey
Assistive Technology and Training Program Coordinator
Sam was diagnosed in early adolescence with Stargardt's Disease, a form of macular degeneration, and was legally blind by his mid-teens. For the last several years Sam has been exploring his passion for mobile technology and has created video content for a YouTube channel, Mobile Tech Videos 2.  While in that position he added a couple of videos about phone accessibility apps for people with low vision and received positive feedback from members of the community.  In early 2014 he created his own YouTube channel, The Blind Life, dedicated to sharing his experiences living with vision loss.  The Blind Life (formerly, The Blind Spot) has over 4800 subscribers and boasts over 300 videos covering a wide variety of topics of interest for those affected by vision loss.   Sam tries to show the humorous side of life with low vision while also sharing many tips and tricks he he's learned over the last 25 years.  He joined the team at BCB to share his knowledge and help others learn to use accessibility tools to make their lives easier.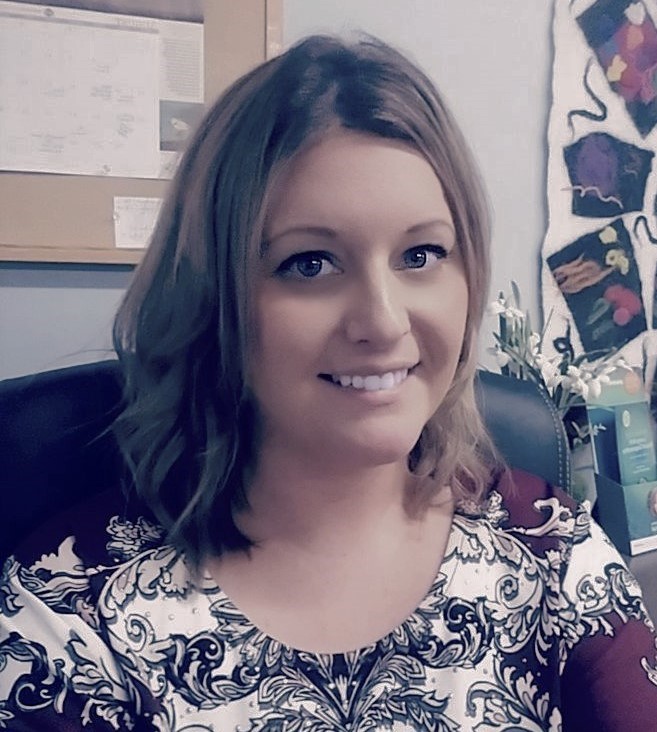 Emily Hollen
Executive Administrative Assistant

Emily was born and grew up in central Florida, but has lived in Kentucky for the past several years. In 2010, she and her husband Clay moved from Florida to Bowling Green, KY to attend Western Kentucky University. Emily graduated from WKU in 2013 with a Bachelor of Science degree in Hospitality Management and Dietetics. Before moving to Lexington and joining the BCB team in 2017, she worked for the University of Kentucky Cooperative Extension Service in Warren County, KY. In her free time, she enjoys spending time with her two dogs, hiking, and traveling with her husband.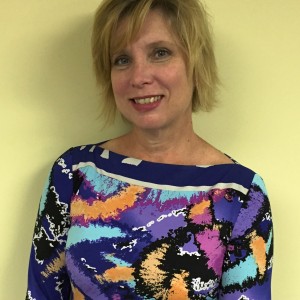 Jenne Culbertson
Finance Director

Jenne has been a Lexington resident since 2000. She graduated from the University of Memphis with a BA degree where she majored in Finance. Past experience includes working with local nonprofits' financials, accounting instructor and software trainer, and business owner. She enjoys yoga, gardening, and cooking.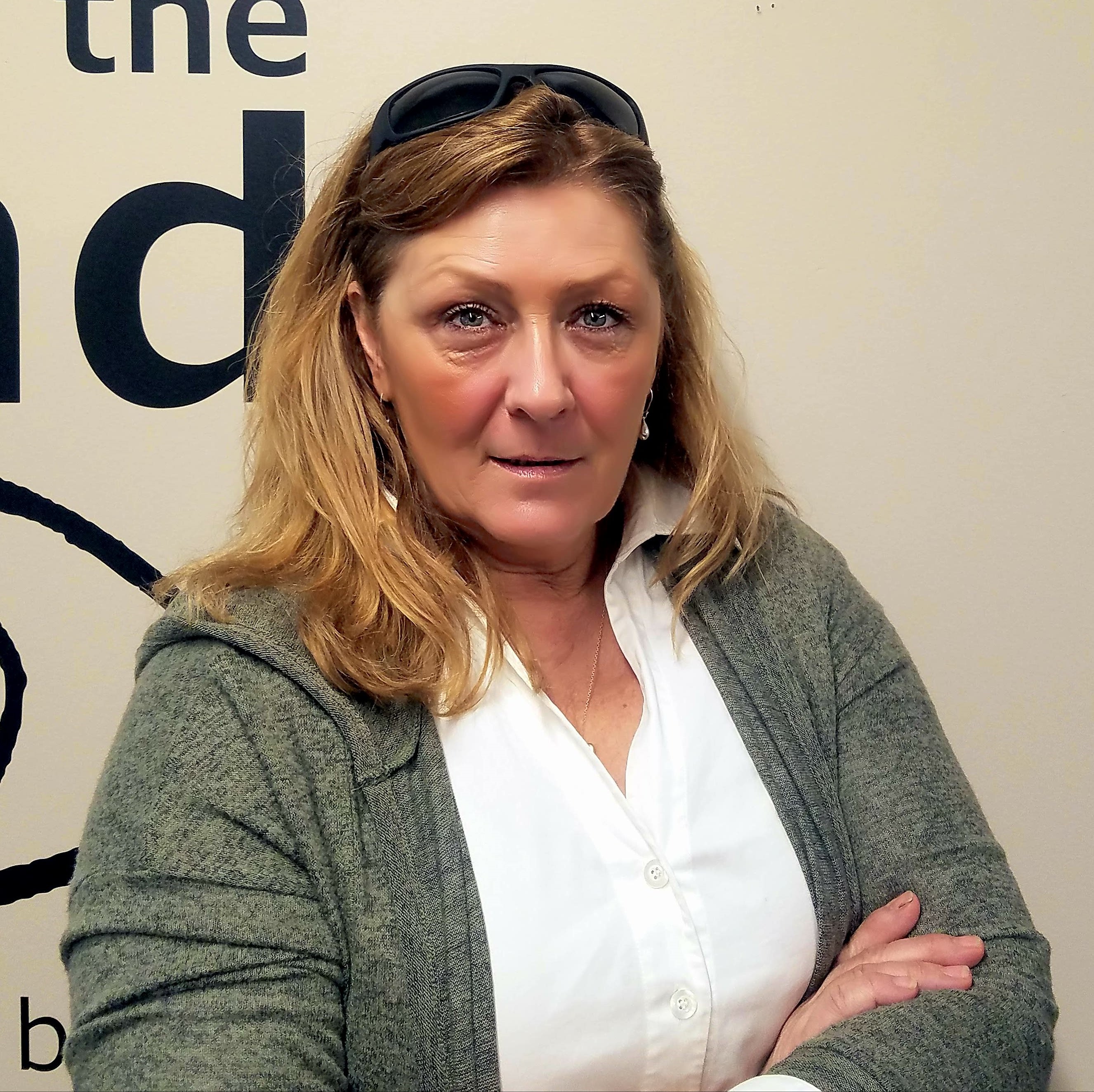 Kim Rich
Administrative Volunteer

Kim has been a Lexington resident for 5 years, which is also when she was diagnosed with a rare retina disease. She is most importantly a mother of 4 growing children, which gives her the experience to tackle more than one duty at a time. She previously enjoyed working as a stock broker. financial planner and also owned a small interior decorating business. She enjoys assisting around the BCB office and getting to know the other members. If you have not had a chance to chat with her, please take a moment the next time you are in the office to say hello!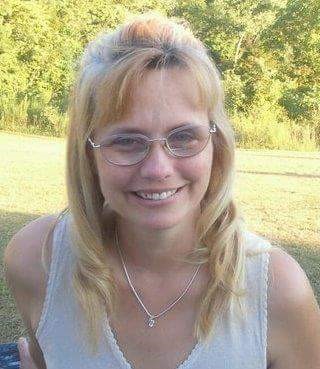 Teresa Livengood
Administrative Volunteer
Teresa Livengood was born in Paris, Kentucky and moved to Lexington in 2013 due to vision issues. Teresa graduated with an Associate Degree in special education from EKU with training through UK. She taught for 10 years at Williamstown Elementary and in the Grant County School system. Teresa's low vision is caused by Retinitis Pigmentosa, a hereditary disease, and when she began losing her vision she moved to Lexington to take advantage of the better transportation options for those with low to no vision. She is married with three children. Teresa has been involved with BCB since July 2014 when she signed up for the mentoring program. She volunteers at BCB, for the deaf/blind project, Victory Baptist Church, Hope Center, and for other local missions. Her hobbies include staying active in the community, hanging out with friends, and music.